Sensodyne
Deep Clean Toothpaste
Daily Sensitivity Protection*
With foam boost technology
Helps remove plaque*
Provides all the benefits of a regular toothpaste
Sensodyne Deep Clean provides sensitivity protection* as well as advanced cleaning and lasting freshness through foam boost technology.
* With twice daily brushing


Advanced cleaning & lasting freshness

Sensodyne is a specially formulated to provide sensitivity protection. When enamel is worn away or gums recede, the dentine underneath becomes exposed. This can lead to tooth sensitivity, for example, with hot and cold food and drinks
Product Details
Ingredients
Aqua, Hydrated Silica, Sorbitol, Glycerine, Pentasodium Triphosphate, Potassium Nitrate, PEG-6, Sodium Lauryl Sulfate, Aroma, Xanthan Gum, Sodium Hydroxide, Cocamidopropyl Betaine, Sodium Saccharin, Sodium Flouride, FD & CB No.1 (Cl42090)

Contains approx. 927 ppm of available fluoride when packed
Directions
Adults and children 12 years of age and older:
Apply at least 1-inch strip of product onto a soft bristle tootbrush.
Brush teeth thoroughly for at least 1 minute twice a day (morning and evening), and not more than 3 times a day, or as recommended by a dentist or doctor. Make sure to brush all sensitive areas of the teeth. Minimize swallowing. Spit out after brushing.
Children under 12 years of age:
Consult a dentist or doctor.
Stop use if:
The problems persists or worsens. Sensitive teeth indicate a serious problem that may need prompt care by a dentist.
If irritation occurs.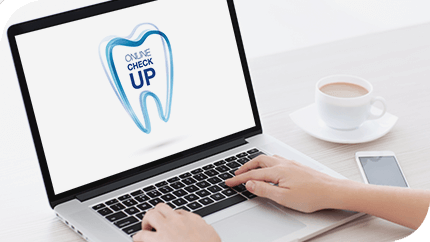 The Sensodyne
Online Check Up
Not sure if you have sensitive teeth? Our Online Check Up is a useful tool which may help you recognize your symptoms. it only takes a few minutes and you can take it right now.