Sensodyne®
Fresh Mint Toothpaste
Sensitivity relief
Lasting sensitivity protection
Cavity protection
Fresh taste
Relief
8 out of 10 dentists recommend Sensodyne. It relieves sensations caused by sensitive teeth.
* With twice daily brushing
Product Details
Ingredients
Potassium nitrate, Sodium fluoride w/v fluoride ion
Water, hydrated silica, sorbitol, glycerin, pentasodium triphosphate, PEG-8, flavor, titanium dioxide, sodium methyl cocoyl taurate, cocamidopropyl betaine, xanthan gum, sodium hydroxide, sodium saccharin, sucralose
Directions
Adults and children 12 years of age and older:
Apply at least a 1-inch strip of product onto a soft bristle toothbrush.
Brush teeth thoroughly for at least 1 minute twice a day (morning and evening), and not more than 3 times a day, or as recommended by a dentist or doctor. Make sure to brush all sensitive areas of the teeth. Minimize swallowing. Spit out after brushing.
Children under 12 years of age:
Consult a dentist or doctor.
Warnings
Stop use and ask a dentist:
If the problem persists or worsens. Sensitive teeth may indicate a serious problem that may need prompt care by a dentist.
If sensitivity still persists after 4 weeks of use.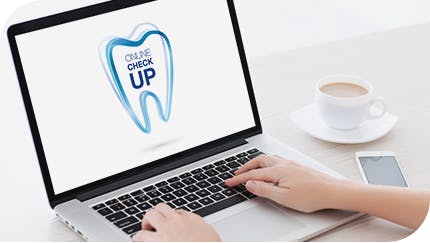 Take the Sensodyne®
Online Check Up
Do hot, cold, and sugary foods sometimes cause a sudden, sharp sensation in your teeth? You may have tooth sensitivity. Take the Sensodyne® Online Check Up to find out about sensitive teeth and the products that can help you.