Sensodyne

Rapid Relief Toothpaste
Daily Sensitivity Protection*
Cavity protection
Fresh taste
Quick Protection
Sensodyne Rapid Relief provides rapid protection for sensitive teeth. It works rapidly to provide tooth sensitivity protection when directly applied to the gums with a fingertip. Sensodyne Rapid Relief has been formulated to create a physical seal against sensitivity triggers. When used twice daily, it provides daily protection from sensitivity.
* With twice daily brushing
Product Details
Ingredients
Strontium Acetate
Purified Water, silica, sorbitol, glycerol, titanium dioxide, sodium methyl cocoyl taurate, xanthan gum, saccharin sodium,Strontium Acetate, Precipitated Silica, AC1131 Flavour, Propyl Hydroxybenzoate, Sodium Methyl Hydroxybenzoate, Sodium Fluoride
Directions
Brush twice a day and not more than three times, minimize swallowing and spit out.
Replace the lid to keep product dry.
Warnings
For oral use only. If irritation occurs, discontinue use. Keep out of reach of children. Not for use by children 12 years and under unless directed by a dentist or health care professional. Sensitive teeth may indicate an underlying problem which needs prompt care by a dentist. If symptoms persist or worsens, consult your dentist.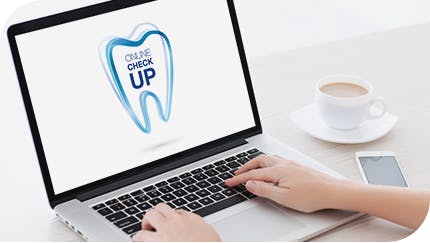 Take the Sensodyne
Online Check Up
Do hot, cold, and sugary foods sometimes cause a sudden, sharp sensation in your teeth? You may have tooth sensitivity. Take the Sensodyne Online Check Up to find out about sensitive teeth and the products that can help you.