Sensodyne
Sensitivity & Gum Toothbrush
Sensodyne Sensitivity & Gum toothbrush is specially designed with soft bristles that provide effective cleaning of teeth & gums, without exerting extra pressure. A unique design of round and tapered end bristles provides 3x better reach along the gumline**, while being gentle on teeth and gums. In addition, the special duoflex neck of this brush bends and absorbs any extra pressure applied while brushing – thereby protecting against overbrushing. The carton and window used in the packaging of this brush are 100% plastic free and therefore recyclable.*
*With twice daily use
**vs regular flat trim manual toothbrush
Product Details
Directions
Use it like your regular toothbrush.
Warnings
Stop use and ask a dentist:
If the problem persists or worsens.
Provide effective cleaning even in the hard to clean areas.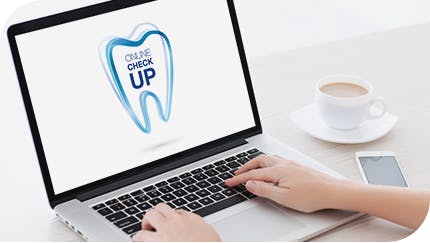 Take the Sensodyne
Online Check Up
Do hot, cold, and sugary foods sometimes cause a sudden, sharp sensation in your teeth? You may have tooth sensitivity. Take the Sensodyne Online Check Up to find out about sensitive teeth and the products that can help you.