Sensodyne Sensitive Toothbrush - SOFT
Soft round-ended bristles
Slim neck for easy reach
Effective & gentle cleaning

Cleaning effectively is particularly important for people with sensitive teeth to help avoid a build-up of plaque and to help minimise further tooth wear.
Sensodyne Sensitive toothbrush is specially designed for gentle, yet thorough cleaning of teeth. This toothbrush comes with soft, round-ended bristles - which flex on contact with surfaces, and is therefore gentle on teeth and gums. The broad handle of the brush ensures a comfortable grip, while the oval head and slim neck ensures reach in hard-to-reach areas, achieving effective cleaning.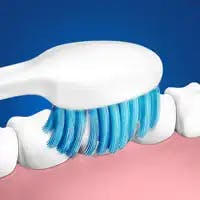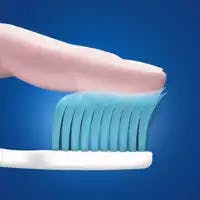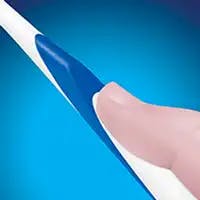 Combine Sensodyne Sensitive Toothbrush with a Sensodyne Toothpaste
To care for your teeth, we recommend you brush twice daily with a fluoride toothpaste and rinse with a fluoride mouthwash, such as Sensodyne toothpaste using a Sensodyne toothbrush.
It is recommended that toothbrushes are replaced every 3 months.
Do not allow bristles or toothbrush to be chewed.
Children under 6 years should be supervised during brushing.
Carton made from recycled materials. Recyclable Carton, Cap & Tube.